Security and Infotainment System for Bicycles
The idea is to build an embedded system for bicycles with security and infotainment included. It's also crucial for the functionality that the system can connect to the internet and connect to devices via Bluetooth.
Basic Features:
Alarm with Email notification, motion detection, alarm sound, camera, GPS tracking
Surveillance camera
Makes the Bicycle an Internet of Things
Bicycle tour recording system with video recording ACTION CAMERA and GPS TRACKING
AND LAST BUT NOT LEAST SOME FUTURE IDEAS:
LET THE SYSTEMS TALK TO EACH OTHER AND ASK FOR HELP, IN CASE ..
Can be connected to other services
EMERGENCY SYSTEM WITH EMERGENCY BUTTON "ON BIKE"
Self-driving functionality: starting with "can stand by itself"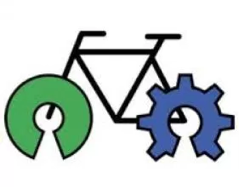 The first version, the DIY OpenSource version, will properly be available in Spring 2018. The commercial version will follow.
---
*** Stay tuned! ***
Follow me on Twitter
---